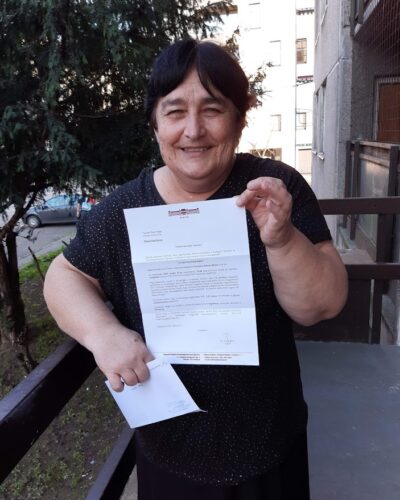 The conductor and artistic director of the Technical University Choir is Vida Györgyi Vasváriné, who will receive the Honorary Citizen of the Technical University award on 23 May 2020 for his 45 years of sacrificial work for the choir.
She studied at the Liszt Ferenc Academy of Music as a high school singing teacher and conductor as a student of Professor István Párkai; she completed her studies with a "Summa cum laude" Red Diploma in 1997.
Since her university years, she has founded and led several choirs.
In 1975 she became the second conductor of the Choir of the Budapest University of Technology under the direction of conductor István Dobray. Since 1977, she has been leading the choir as a conductor and artistic director. She has conducted the choir on a number of radio and CD recordings, with which she has performed many times at University events, charity concerts, and independent church and secular concerts. Under her leadership and teaching, the choir, together with the Orchestra of the Technical University and occasionally with other orchestras and choirs, also participated in the performance of several oratorios.
In 1991, she conducted Mozart's Requiem in Nuremberg and twice in Budapest as part of a sister choir relationship with the Choir of the Karlsruhe University of Technology. Under her leadership, the Technical University Choir achieved its greatest success in 1992 in Valencia, Spain. It achieved shared first place at the First World Festival of University Choirs.
The choir, under the leadership of Györgyi, is currently in contact with the choir of the Gliwice University of Technology. The result of this relationship is the presentation of several oratorical pieces in Gliwice and Budapest.